To anyone interested in historical context and the nobility of sportsmanship, it is exquisite timing that Cornell was playing Dartmouth just days after Miami's controversial eight-lateral, no-time-left kickoff return that was allowed to stand in a Halloween night upset of Duke—visual evidence and official admission of error notwithstanding.
Miami's scoring play, the Atlantic Coast Conference later acknowledged, should have been over before it was over. Which would have left Duke a 27-24 winner instead of a 30-27 loser.
The result will stand, based on the NCAA rule that states, "When the referee declares that the game is ended, the score in final." But there is the Cornell-Dartmouth exception.
In 1940 Cornell, ranked No. 2 in the nation, gave back a 7-3 victory over Dartmouth after Cornell confirmed that it had scored the winning touchdown when it accidentally and innocently was permitted a fifth down at the end of the game.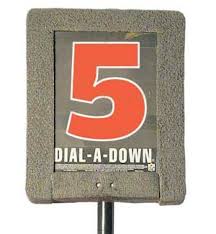 That game, too, should have been over before it was over. So, while the ACC, NCAA, Miami authorities and Miami advocates insisted that further action was completely out of their hands, Cornell long ago demonstrated the opposite.
A review of the Cornell-Dartmouth film had prompted a heartfelt mea culpa telegram from referee Red Friesell, lamenting his critical error in permitting an extra down, and Cornell's president subsequently visited his team's practice field to announce he would forfeit.
"We have done the right thing, and this will live with us," president Edmund Ezra Day told the Cornell players. "We shall not have to spend the rest of our lives apologizing for a tarnished victory."
What, then, is different about the Miami-Duke situation, when matters also took a turn for the weird as the clock ran out?
Neither Miami's players, in 2015, nor Cornell's, in 1940, had engaged in any nefarious act. Miami reasonably kept playing through its zany kickoff return after Mark Walton barely failed to complete his lateral—the third of an eventual eight legal, backward passes—before his knee was down on his own 26-yard-line.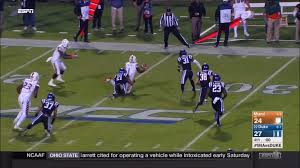 Likewise, Cornell quarterback Pop Scholl did nothing more criminal than throw a six-yard scoring pass to William Murphy 75 years earlier. It was the ref, Friesell, who had lost count of the downs in the confusion after a delay penalty that was followed by an incomplete Scholl pass on what in fact was fourth down. And it was the crew of on-field officials, as well as the replay official, who botched the handling of Miami's last-ditch scramble. It's just that Cornell's authorities chose to override the rules.
Might Miami have exercised a similar gesture?
In the post-game spin room, a Miami forfeit was interpreted as either the ethical, magnanimous thing to do (Tom Jones of the Tampa Times: "It's never too late to right a wrong") or was seen as simply "stupid" (Yahoo Sports' Dan Wetzel: "There would be litigation. There would be court-ordered stays. There would be endless howling. There would be chaos….")
Mostly on display in this latest episode of human imperfection on the part of referees, as it relates to the passionate enterprise of big-time college football, is that too much is at stake to put a primary emphasis on grace. That final, wild and clearly exciting Miami kick return—though it should not have counted—impacted Miami's chances of qualifying for a lucrative bowl game; meant plenty to a legion of investors (OK, "gamblers") in the sport; affected career paths of coaches and marketing types.
In justifying its decision not to consider forgoing the stained victory, Miami athletic director Blake James sent a letter to season-ticket holders and donors reporting that the ACC had admitted "multiple incorrect calls" against Miami throughout the game, including an erroneous pass-interference flag on Duke's go-ahead touchdown drive. (That essentially cast Miami as as much a victim of the refs' incompetence as Duke.)
In the end, while that eight-lateral return may have been a feverish dream to the unfortunate Dukies, to Miami, channeling Cornell's 1940 benevolence was a downright nightmare.