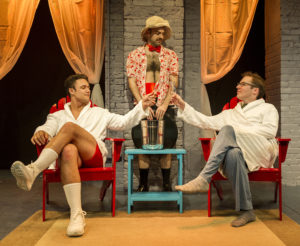 Once again, tennis star Rafael Nadal has been dragged into the made-up world of creative writing. This time, it was an Off Off Broadway production in which a gay playwright imagines himself in what the New York Times described as "a searing romance with Nadal." Completely fabricated stuff.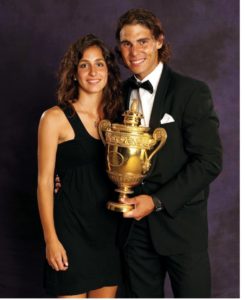 Neither Nadal, who has had Xisca Perello as a steady girlfriend for 12 years, nor his representatives were asked for permission to use him as a character in the show, which just finished a short run. And I'm thinking of the "Seinfeld" episode in which Jerry and George decided it would be a good idea to feed an eavesdropper the false notion that they were homosexuals—until their little joke showed up in print as fact.
"Not that there's anything wrong with it," they kept saying. But the point was that they were not happy about a falsehood going public.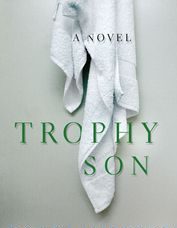 Last May, in another bit of fabrication, the novel "Trophy Son" introduced a professional tennis trainer who claimed that almost all of the top men's tennis players use performance-enhancing drugs, and specifically named Nadal, along with Novak Djokovic, Andy Murray and David Ferrer, as cheaters.
There is no evidence whatsoever that any those players have doped. Nadal, in fact, last month was awarded $11,800 in damages after suing a French minister of health and sport who had said Nadal's seven-month injury layoff in 2012 was "probably due to a positive doping test."
That French minister is a real person. The "Trophy Son" trainer is not. Does that make a difference?
In that book, and in "The Rafa Play" at New York City's Flea Theater, were the story lines involving Nadal acceptable as poetic license? Of artists taking the liberty to deviate from fact to achieve a desired effect? Are such parodies of a public figure therefore protected from libel and defamation claims?
As a sports journalist for a half-century, I am not naïve about the use of illegal substances among professional jocks, having reported on steroid abuse as long ago as 1972. But only when such abuse could be substantiated. I am aware, too, of whispers in the macho sports world about some players' sexual orientation, though I argue that that is nobody's business unless a specific player wants to acknowledge his or her situation.
Gossip and supposition are strictly out of bounds.
These days, with the nation's highest elected officials trafficking in so many barefaced non-facts and conspiracy theories, and so much of the public either unable—or unwilling—to separate rumor from reality, works such as "The Rafa Play" and "Trophy Son" are, in effect, guilty of putting Rafael Nadal's personal life and reputation through the woodchipper.
If "The Rafa Play" creator really felt so taken with Nadal, why would he put Nadal into a dreamed-up scenario that could cause unthinking fans—and bottom-line-conscious endorsers—to reject him?
In "Trophy Son," the protagonist—a tennis prodigy modeled after Andre Agassi—is fictional; the trainer who makes the doping charges and nudges the hero into doping is fictional; the top player beaten by the protagonist is fictional. Why bring real players into the fantasy and brand them as phonies?
Those are explosive narratives, bombs not easily defused. Maybe that playwright, and that author—I'll skip the names to deny them any free publicity—are the ones to be unmasked as frauds.