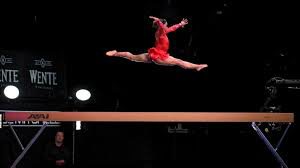 We have known for some time that elite women's gymnastics—really, little girl gymnastics—somehow is even more Darwinian than other sports. It truly is survival of the fittest. No room for fear. No time for procrastination, no place to stand still. Puberty is coming. Weight gain is coming. Younger tumbling, flying daredevils are coming.
Those children train so hard in pursuit of Olympic glory that it is impossible for them to gain enough weight to reach puberty. The competition is so fierce that they dare not surrender to pain.
In 1995, San Francisco Chronicle sportswriter Joan Ryan published a book, "Little Girls in Pretty Boxes," that touched on the frightening extremes to which so many gymnasts (and figure skaters) went to succeed. Based on interviews with more than 100 former athletes—as well as trainers, sports psychologists, physiologists and other experts—Ryan documented the physical and emotional hardships endured, the eating disorders, weakened bones, stunted growth, debilitating injuries and psychological problems. In 1996, the New England Journal of Medicine issued a report describing emotional and physical harm suffered by elite female gymnasts.
And the question now is whether that harsh, no-questions-asked environment facilitated far more disturbing damage to those kids. Over the past year, reports have surfaced of 360 cases of female gymnasts accusing coaches of sexual transgressions since the mid-1990s, and more than 80 gymnasts have alleged sexual abuse during that time by former Michigan State University and national team physician Larry Nassar, who in November was arrested on child pornography charges.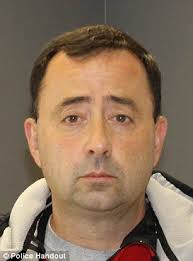 Were those ghastly crimes enabled by the gymnasts' insecurity about their Olympic possibilities? About their athletic survival? Nassar's abuse reportedly was perpetrated under the guise of medical treatment for injuries, and young gymnasts learn as mere toddlers that injuries are to be expected and must be dealt with.
Leading up to the 2004 Athens Olympics, I asked candidates for the women's U.S. gymnastics team for a listing of their afflictions and found them to be a sawbones' workshop. One 16-year-old had been through two fractures and a damaged ligament in her elbow. A 17-year-old, just off major Achilles surgery, remembered a stress fracture in her back at 5, a broken arm, a fractured wrist. Another teenager was coming off knee surgery and another returning from elbow reconstruction. Taken as a whole, elite gymnasts are either injured, were injured or about to be injured.
Was the celebrated husband/wife coaching team of Bela and Martha Karolyi, whose Texas ranch has served as the national team's training center for decades, somehow complicit in creating an unreasonable cut-throat atmosphere? And could that have provided cover for Nassar, whom the Michigan attorney general branded a "monster" in announcing the most recent sexual assault charges against Nassar.
Bela Karolyi, who coached Olympic superstars Nadia Comaneci (in his native Romania) and Mary Lou Retton (after he set up shop in the United States), seemed to me a caring if demanding taskmaster, but he did always openly endorse the Darwinian model.
"They cannot slow down," he insisted, "or the little ones coming behind them will swallow them up like they've never been there." After two mothers of former Karolyi gymnasts told the Baltimore Sun in 1992 that his system was physically and mentally abusive—one blaming him for her daughter's bulimia—Karolyi insisted, "I never interfere with their diet. I'm teaching gymnastics. The other things are for people around them—parents, teachers in school."
I covered Olympic-level gymnastics for 25 years and found that, while the compelling performances and athletes' dedication to excellence were to be much appreciated, I would not have wanted my daughter to be faced with that sort of survival test. And that was when I thought the worst thing for those kids was to avoid being swallowed up by the little ones coming behind them.