Once again, Johann Olav Koss has reassured me that a career in sports journalism is not an entirely trivial exercise. Once again, Koss' commitment to the ideal of a level playing field, of respect for rules and opponents, of the universality of games has affirmed the worth of having toiled in what hard-news reporters often dismiss as the "toy department."
At 48, Koss, the former Olympic speedskating champion, has created Fair Sport, a nonprofit foundation offering financial and legal assistance to whistle-blowers with information about cheating in international competition. As the New York Times reported, Fair Sport will draw on private donations and commitments from global law firms to provide housing, criminal defense, immigration applications and psychological counseling to whistle-blowers.
This is just the latest good deed of a sportsman whose path I happily crossed a few times, beginning at the 1994 Lillehammer Winter Olympics. He was 25 then, when he won three gold medals and set three world records in his native Norway and immediately donated his $100,000 bonus check to Olympic Aid, which had been formed the previous year to raise funds for children in war-torn nations.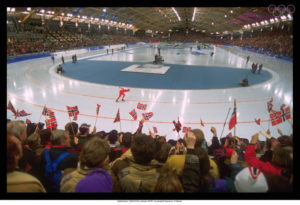 Koss signed on as an Olympic Aid ambassador and recruited fellow athletes to donate 12 tons of sports equipment—which he personally delivered to children amid civil strife in Eastern Africa. Over lunch in New York City shortly after the Lillehammer Games, he told me about seeing "with my own eyes" how "the martyrs of their wars are the ideal of children in places like that. I don't think that's good for children to have people who die in wars as their ideals. If they could have sport, to be healthy, to have a social connection, that would be good."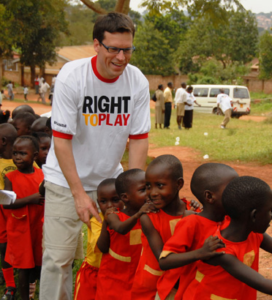 So, yes, it's just sports. But to Koss, it not only was a vehicle of self-fulfillment but also something valuable enough to be shared with those disadvantaged kids, something to be protected from the skullduggery of doping. In 2000, he reshaped Olympic Aid into Right to Play, zeroing in on sports as a tool for the development of children in more than 20 countries. He joined the International Olympic Committee's athletes advisory commission and worked against the use of performance-enhancing substances.
Over and over, Koss demonstrated that just because sports events themselves don't mean a lot in the greater scheme of things, that hardly disqualifies them from deserving our attention on several levels. He was proud of his speedskating accomplishments and insistent, as he told a couple of us ink-stained wretches while working for Olympic Aid at the 1996 Atlanta Olympics, that athletes "are very good role models. When you've dedicated yourself to play fair—that is very important—then it's totally enough to be a hero in sport."
President Obama struck a similar tone during his White House reception for the World Series champion Chicago Cubs last year, declaring it to be "worth remembering—because sometimes people wonder, 'Well, why are you spending time on sports? There's other stuff going on'—that throughout our history, sports has had this power to bring us together….Sports has changed attitudes and cultures in ways that seem subtle but that ultimately make us think differently about ourselves and who we were.
"Sports has a way, sometimes, of changing hearts in a way that politics or business doesn't. And sometimes it's just a matter of us being able to escape and relax from the difficulties of our days, but sometimes it also speaks to something better in us."
This latest Koss project, Fair Sport, is the result of a recently exposed Russian doping scandal so pervasive that some of us sports patriots could feel ourselves sliding into cynicism. But, once again, Koss' focus on our right to play, and play fairly, has spoken to something better in us. Sports, he said during a chat at the 2006 Turin Winter Olympics, "is for peace. It's for education. It's for health. It's to reach absolutely everybody in the world, to understand how to win, but also how to lose, and how to respect everyone."
He has convinced me, again, that it is totally enough to be here in the toy department, where I write this missive while wearing my 1994 Lillehammer Olympics sweater.