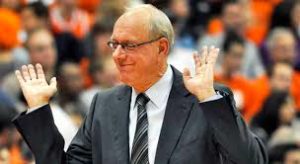 Syracuse basketball coach Jim Boeheim's recent putdown of Greensboro, N.C., for having "no value" as a conference tournament site really was just the latest episode in college sports hypocrisy. Boeheim was reminding that his sport, on the Division I level, has nothing to do with proximity to campus life. Nothing to do with education. Nothing to do with the NCAA's claim to be an amateur operation.
His typically prickly demeanor aside, Boeheim merely was verbalizing the state of affairs in his chosen racket. Just as conference realignments have severed schools' geographical connections to chase bigger and better paydays, so do post-season tournaments increasingly gravitate toward the largest cities.
Because, as Willie Sutton supposedly said when asked why he robbed banks, "that's where the money is."
So the Atlantic Coast Conference, founded as a Carolina-centric league in the early 1950s, abandoned its traditional home in the burg that calls itself "Tournament Town" to play in New York's Brooklyn borough this year. With Jim Boeheim's hardy approval.
"Why do you think the Big Ten is coming to New York City?" Boeheim said of next year's deal to bring that conference tournament from its Midwestern roots to Madison Square Garden. "It's a good business decision. Everyone says this is all about business. The media centers, the recruiting centers, are Atlanta, Washington, D.C., and New York. How many players do their have in Greensboro?"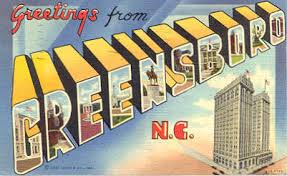 Boeheim, of course, is the crotchety fellow being paid roughly $2 million a year who has dismissed as "idiotic" any thought of sharing the wealth with college athletes. He is the guy who was suspended for nine games a year ago for failing to promote compliance of NCAA rules within his team for nearly a decade. He—and Syracuse basketball—are the embodiment of a gold-digging approach.
He noted that "Madison Square Garden made the Big East Conference" in the early 1980s, when Syracuse was a charter member of the league formed primarily to tap into the largest East Coast TV markets—$$$$: New York (St. John's), D.C. (Georgetown), Boston (Boston College), Philadelphia (Villanova). The conference, in fact, mandated that its teams play the majority of their games in large public arenas, away from their campuses, to maximize ticket sales.
Long ago and in a galaxy far, far away, it was the ACC which concocted a post-season tournament to determine its league champion—and sole NCAA tournament participant. That was 1954, when only 22 teams made up the NCAA field. Between 1978 and 1980, the Big Dance grew from 32 to 48 teams, just when the Big East embraced the idea of a post-season tournament as a significant revenue stream. With as many as four of its original seven teams already guaranteed NCAA berths, its tournament essentially amounted to a series of exhibition games. But with large crowds paying top dollar at the self-proclaimed "World's Most Famous Arena."
As long ago as 1985, St. John's Hall of Fame coach Lou Carnesecca admitted that the Big East tournament "means nothing. It's nice for the league, to put a little money in the sack, to get the alumni together to discuss who's better. It's good because it makes a lot of noise…"
So isn't it a bit ironic that none other than Jim Boeheim was grumbling back then that "any coach who feels he's [already] qualified for the NCAA would rather not play a postseason tournament"?
Soon enough, he came around to the comforts of greed, until the Big East's pursuit of further riches through a disorienting expansion of adding schools with a football emphasis led to its virtual demise. The conference eventually was forced to retreat to its old basketball model and Syracuse, meanwhile, ran away to the ACC's greenbacks.
In Greensboro, many see justice in the fact that Boeheim and his Syracuse lads were immediately ousted by Miami from the ACC's new Brooklyn stage in the first round, ending any hope of an NCAA bid. And that Syracuse subsequently was matched, in the consolation NIT's first round, against the team from the University of North Carolina's campus in Greensboro.
Surely there's some value in that.