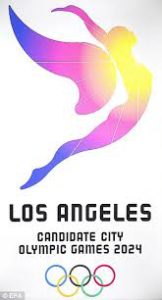 This is just a guess, but I'd say that any prospect Los Angeles had of staging the 2024 Olympics already has been stopped at the border by Donald Trump's blindly intolerant (and thoroughly un-American) attempt at a Muslim travel ban. I base this, to some extent, on New York City's failed bid for the 2012 Games, rolled out during the Bush administration's war in Iraq when at least some International Olympic Committee voters couldn't get past the idea of "giving the festival of peace to a nation of pre-emptive strikes."
Post 9/11 and leading up to the 2005 vote to award the 2012 Olympics, President Bush—unlike Trump now—had declared that he was imposing no religious test with his foreign policy. But there already was an anti-diversity elephant in the room. And this time, it is much worse.
So, while there is no divining some IOC members' allegiances and prejudices, others' downright partisan governmental considerations and even others' well-meaning conviction that they are the United Nations in Sneakers, it's a safe bet that smuggling this grand embodiment of international respect and goodwill past Trump's wall of xenophobic scorn simply does not compute.
On Feb. 3, L.A. officials met the International Olympic Committee's formal bid deadline, throwing their hat into the ring with Paris and Budapest. The vote to determine the 2024 host city won't come until the IOC's September meeting in Lima, Peru. But already, in response to Trump targeting of seven Muslim-majority countries, Iran has uninvited American athletes to a world wrestling competition it is hosting this month. That is a dramatic reversal in U.S.-Iran relations in that sport, which have been exceptionally warm for years in spite of the lack of diplomatic ties between the countries. The U.S. Olympic Committee, furthermore, is bracing for disruptions in other international competitions as a result of Trump's executive order.
Naturally, LA2024 bid chairman Casey Wasserman is trotting out the old argument that sports and politics don't mix, that the "power of the [Olympic] movement…[is]…to unite the world through sport, not politics," and that his group will be "judged on the merits of our bid, not on politics" by the IOC.
The L.A. proposal makes a point of highlighting that it is "a city full of creative energy and extraordinarily united—not separated—by its breathtaking cultural diversity." But neither that, nor Trump's recent radio appearance claiming he "would love to see the Olympics go to Los Angeles," plays nearly as well as French prime minister Bernard Cazeneuve's words, during a Paris bid press conference shortly after a man was caught wielding machetes at the Louvre, that his country prefers to "build bridges, not walls."
L.A. mayor Eric Garcetti had warned last summer that if Trump were elected president, it could have a disastrous effect on his city's Olympic chances. And, in a statement issued after Trump's Jan. 27 announcement of his travel ban, Garcetti said such an action "only fans the flames of hatred that those who wish us harm seek to spread."
Having covered the Games 11 times, I consider myself an Olympic patriot, with a belief in the possibilities of fellowship through global sport. The Games really do (at least temporarily) put small dents into nationalistic and cultural differences, even though so much about the event is thoroughly political, with all the flags and medal counts.
So I side with Olympic poohbahs who balk at rewarding the politics of exclusion. In the 2005 IOC vote for the 2012 Games, when New York City was one in a murderer's row of seductive candidates alongside London, Paris, Madrid and Moscow, one of the boosts for eventual winner London was the support it had gotten from the Muslim Council of Britain, representing 400 Muslim organizations.
When that vote was taken in Singapore, British prime minister Tony Blair, French president Jacques Chirac and Spanish prime minister Jose Luis Rodriguez Zapatero all attended to schmooze with the IOC, but George W. Bush stayed away. Wisely, I'd say.
Now, the USOC is attempting to dance around the Trump us-against-everybody mindset by proclaiming that, "Like the United States, the Olympic Movement was founded based upon principles of diversity and inclusion, on opportunity and overcoming adversity. As the steward of the Olympic Movement in the United States, we embrace those values. We also acknowledge the difficult task of providing for safety and security of a nation. It is our sincere hope that the executive order as implemented will appropriately recognize the values on which our nation, as well as the Olympic Movement, were founded."
Fat chance.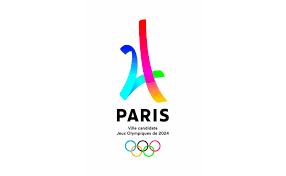 Or….
?