Among the paradoxes and absurdities routinely accepted as establishing a human being's greatness are football won-lost records and coaching authoritarianism. Just think of two famous quotes related to the legendary Vince Lombardi (neither of which was necessarily accurate, but still):
Lombardi supposedly gave us the decree that "Winning isn't everything. It's the only thing." (In fact, Red Saunders, who coached Vanderbilt and UCLA in the 1940s and '50s, first espoused that narrow doctrine of existence.)
Lombardi's winning secret was attributed by his Hall of Fame tackle Henry Jordan to be that he "treated us all the same. Like dogs." (Except Jordan's teammate, Jerry Kramer, wrote in a 1997 New York Times opinion piece that Jordan's flippant remark was "wildly inaccurate. Lombardi's genius was that he treated us all differently."
Anyway, this faulty, straight-line connection between unyielding demand and grid sainthood came to mind with the references this week to two old coaches, Paul (Bear) Bryant and John McVay—one universally celebrated, the other completely under the radar except for a single moment of disaster-movie proportions in 1978.
Because the University of Alabama was playing for coach Nick Saban's potential sixth national championship on Jan. 9, there were repeated media genuflections to the late Bryant, who had won six titles for the school between 1961 and 1979. Bryant, though he affected a humble shuffle and a slow Southern mumble, was known as a sometimes brutal taskmaster and, late in his career, acknowledged his regret at having driven away one of the best players during his stint at Texas A&M in the mid-1950s.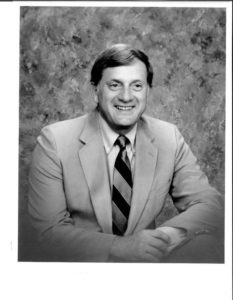 The other fellow recently mentioned—almost in passing—was McVay, on the occasion of his 30-year-old grandson, Sean McVay, being hired as head coach of the Los Angeles Rams. I covered John McVay's 2 ½ years as coach of the New York Giants in mid '70s, and witnessed the ability of a decent, respectful man to squeeze some pretty good results out of a rag-tag bunch of players. More than that, McVay demonstrated grace (even humor), especially in the face of a monumentally botched play that eventually cost him the Giants' job.
That was on Nov. 19, 1978. McVay, who had been hired before the '76 season with vague scouting and assistant coaching duties before being handed an 0-7 team midway through '76, was about to get the Giants' record even at 6-6 in '78. They were leading the Philadelphia Eagles by five points and had the ball with only 20 seconds to kill. Philadelphia was out of time outs, and all the Giants had to do was take a knee. But McVay's assistant, Bob Gibson, whom McVay had entrusted with the play-calling, ordered a handoff.
The Giants, shockingly, fumbled. In a heartbeat, the ball bounced directly into the hands of Philadelphia defensive back Herman Edwards for an against-all-odds 26-yard romp to the winning score.
It was Moby Fumble—Thar the Giants Blow It! It was the Archduke's Assassination. Management fired Gibson, a McVay friend, the next day. General manager Andy Robustelli quit at season's end and McVay's contract was not renewed. A wrecking ball was taken to the entire organization.
But what I remember most was McVay's demeanor, fully aware of crushing disappointment and the dire consequences in a bottom-line business—and yet….
When he showed up for his post-game remarks after the fumble, facing a roomful of pencils and pads and microphones poised to demand the (impossible) explanation, McVay leaned back against the wall and thrust both arms to the side. As if to say, "Go ahead; crucify me."
He faced a roiling fuss over his preference for eschewing a headset, for not second-guessing his assistant's calls from high in the press box. So, for the next game, he reported (slyly), "The way we'll do it is put all the ugly coaches upstairs and all the good-looking guys on the sideline."
His was the sort of perspective, and consummate endurance, that English poet Rudyard Kipling envisioned in his poem "If—", two lines of which are written on the wall of the players' entrance to Wimbledon's Centre Court, essentially declaring that winning is not the only thing…
    If you can meet with Triumph and Disaster
   And treat those two imposters just the same…
This is not to say that Bryant was a bad person for his unbending coaching style. I crossed paths with him only twice during his career, and neither occasion was unpleasant, though both times there was an undeniable reverence afforded him. All those victories made him something of a deity.
In December of 1968, my senior year at the University of Missouri, I was football beat reporter for the Journalism School's Columbia Missourian assigned to Mizzou's Gator Bowl game against Alabama, when Missouri coach Dan Devine told his kidding-on-the-square Bryant joke at a pre-game banquet.
"One night in the winter," Devine said, "Bear had just gotten into bed and Mary Harmon"—Bryant always called his wife by her full maiden name—"said to him, 'God, your feet are cold.' And Bear said to her, 'You can call me Paul.'"
Fourteen years later, dispatched by Newsday to Memphis for the Liberty Bowl to chronicle Bryant's last game, I was reminded of Bryant's exalted state by such extravagant recollections as this: Once, in a post-game dressing room, a reporter sat eyeing Bryant's trademark houndstooth hat on a chair. Not planning anything untoward, just thinking what a prize it could be. When the reporter raised his eyes, an Alabama state trooper was looming over him, ordering, "Freeze!"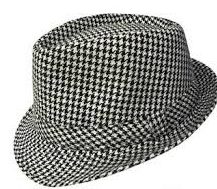 Only a month after that Liberty Bowl game, Bryant died of a heart attack and flags were ordered at half-staff both in Alabama and in Arkansas, where he was born. A state legislator during Bryant's last years, Alabama grad Finis St. John III, had sponsored a bill to waive the mandatory retirement age of 70 for Bryant because "it is right for him in the South, in Alabama. People down here take their football very, very seriously, and so did Bryant."
And so does Nick Saban. On Nov. 10, two days after the Presidential election, the current Bama coach admitted to reporters that he "didn't even know [the election] was happening. We're focused on other things here."
Juxtapose that to John McVay who, during his tenure as University of Dayton coach, made a point of taking his players to see Niagara Falls before a road game in Buffalo. "It was part of their education," he told me. "Let them see things. Now, I don't want to say we were having a bad year," he added with a twinkle in his eye, "but damned if they didn't turn off the falls that day."
In fact, McVay had few bad years. His first head coaching job in the pros was with the Memphis Grizzles of the short-lived World Football League, winning 17 of 20 games their debut season and sitting 7-4 when the WFL collapsed the next year.
After his brief tour with the Giants, he left coaching for a front-office job with the San Francisco 49ers, where for 17 years he collaborated with head coach Bill Walsh in operating one of the most successful reigns in NFL history, including five Super Bowl titles and the NFL's executive-of-the-year honor in 1989.
Not that many people noticed. The Sports on Earth web site last year called McVay the "silent architect of the 49ers dynasty."
So he doesn't have a statue like Bear Bryant. McVay believed that "football can be fun." He was known for shaking every player's hand after every game, win or lose. He saw the wisdom of his one-time boss at Michigan State, Duffy Daugherty, that a team always can use a little luck. "And Duffy used to say, 'It's bad luck to be behind at the end of a game.'"
But not the only thing.