Perhaps Muhammad Ali's foremost talent, we have been reminded by the deservedly warm tributes following his death last week, was his ability to make folks uncomfortable. It is accepted fact: In the ring, he dispensed downright pain. From his platform as a global celebrity, he caused the establishment the squirm—most notably over its foot-dragging on civil rights and the prosecution of the ill-advised Vietnam War.
Most right-minded people eventually took his strong hints. But there is another piece to the Ali legacy, plenty disquieting, that society doesn't appear especially eager to confront. That is, the savage ramifications of his sport—how the estimated 29,000 blows Ali absorbed slowly dimmed his lights over his last 30 years. Possibly the most vigorous, eloquent champ in boxing history was rendered listless and mum long before the end.
As a career sports journalist, I am keenly aware of boxing's inherent drama, its deep well of vivid characters and compelling examples of the human condition. The sport has been a favorite topic for the best wordsmiths—Ring Lardner, Ernest Hemingway, H.L. Mencken, Richard Wright, George Plimpton, Norman Mailer, on and on—by offering its primal contest inside the ropes and crazy carnival world outside them.
By any civilized standard, though, it is a ticking time bomb of physical and mental impairment, of glorifying cruelty for entertainment's sake.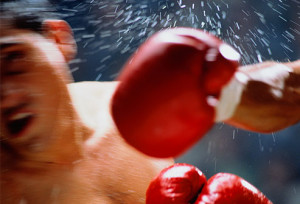 In the days of Friday Night Fights on fuzzy black-and-white television sets, 50 and 60 years ago, boxing felt like something of the Sweet Science it was billed to be. A demanding test of strategy, style, persistence. But in July of 1979, in Trujillo Alto, Puerto Rico, just outside San Juan, I was covering the boxing competition in the Pan American Games when a boxer appeared to separate his opponent's soul from his body. The "knockee"—as Lardner described a knockout victim in his short story, "Champion"—was left lying on his back, his head dangling over the ring apron, tongue hanging out and unmoving, like some chicken who had just had his neck rung.
It occurred to me then why I preferred sportswriting over war correspondence. I wasn't interested in witnessing death. The poor fellow—I can't remember his name or country—was soon revived, but in the relatively few times I was assigned to cover boxing (both amateur and professional fights) over the years, I was reminded of the barbaric geometry of fitting roundhouse punches into a square ring. Accompanied, on almost every occasion, by fevered, howling spectators thrilled to see a man administer a lullaby to his opponent with his fists.
There always was a hint of ancient Rome, when the original gladiators entertained the public by engaging in mortal combat. Fight nights are a festival of adrenaline, a celebration of testosterone, with so many "manly-art" clichés. Bow-tied referees suggest a courtliness; women in underwear and high heels, prancing around the ring to announce the number of the upcoming round, communicate a stag party.
My last boxing assignment for Newsday was at Brooklyn's Barclays Center in March 2013, during which a welterweight named Keith Thurman gave macho voice to his "love for putting people to sleep," and the main event featured 46-year-old Bernard Hopkins as the poster boy of prizefighting persistence at a time of growing concern in all sports over traumatic head injury.  (Pick your adjective for Hopkins: Maturation? Dotage? Seniority? Everlast? Senility?)
Hopkins retained his world light heavyweight title that night, his blows thudding off opponent Tavoris Cloud as loudly and forcefully as hockey pucks striking a goalie's pads, and declared himself "an inspiration" to young kids.
There was much bleeding in all of the evening's six bouts—and surely unseen internal damage inflicted—while the crowd called for more of the same. Public demand, after all, was what allowed organizers of the first Madison Square Garden fight, in 1882, to skirt laws at the time against prizefighting by calling their enterprise, featuring John L. Sullivan, "an illustrated lecture on pugilism."
In 2014, the Health Research Funding web site released a murderers' row of chilling statistics: That 90 percent of boxers will experience at least one brain injury during their career; that the force of a professional boxer's fist is equivalent to being hit with a 13-pound bowling ball traveling 20 miles per hour; that studies found, at any given time, as many as 40 percent of ex-boxers had symptoms of chronic brain injury.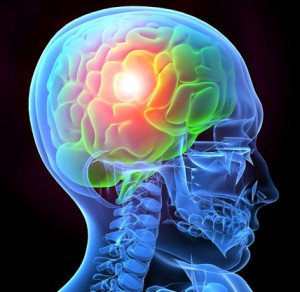 During Ali's heyday, an appealing aspect to his fighting, though brutal by definition, was that it somehow seemed civilized. Athletic. Flamboyant. More like a magic show than an alley brawl. But his long, slow decline with Parkinson's disease, a degenerative disorder believed to have some relation to head trauma, should insist that we face some inconvenient truths.
The singular goal of boxing is to leave an opponent with little imaginary birds twirling over his head. There is, unmistakably, fortitude required of the sport's one-on-one dual—and Ali's mettle in the ring has been justifiably hailed—but wasn't his real impact on society his moral courage? And wasn't his brain a terrible thing to waste?