What's more challenging in thoroughbred racing? Winning the Triple Crown?—which  will not happen for the 37th time in 38 years after Exaggerator upset previously unbeaten Nyquist in last week's Preakness. Or coming up with a good name for your horse?—one already not among the roughly 450,000 registered with the Jockey Club.
There are all sorts of rules in this game. No using names currently on the Jockey Club's "permanent" list, which not only covers winners of races in the Triple Crown series but also famous horses in popular culture. There will never be another Secretariat or American Pharoah. Or Black Beauty. Or Silver. Or Trigger.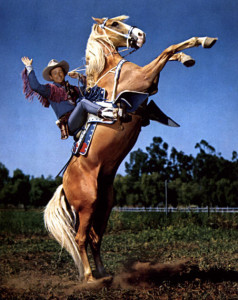 Names of living persons are allowed only with written permission from that person. (Nyquist owner J. Paul Reddam, a Detroit Red Wings hockey fan, had to work that out with the two-legged Wings' forward Gustav Nyquist.) There can be no names with clear commercial significance, and the name must be limited to 18 characters—including spaces between words. (In the case of a horse named Twitter, the thoroughbred's christening in 1992 preceded the creation of the social networking service by 14 years.)
Also verboten are names that are suggestive or vulgar, in poor taste or offensive to specific groups. (It must be noted that a few risqué monikers have slipped by the name police, the less racy among them being Boxers or Briefs and Hoochiecoochiemama.)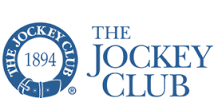 The man currently in charge of monitoring, approving and recording thoroughbred handles is Jockey Club registrar Rick Bailey, who has come to appreciate the creativity involved in using sly puns, nutty combinations, references to the horse's pedigree or to present-day doings.
The 1990s sit-com "Seinfeld," proclaimed by TV Guide to be the greatest television series of all time—and still in reruns—has inspired racing steeds to be dubbed Serenity Now, Yada Yada Yada, No Soup for You, Hello Newman and Low Talker, among others. The controversial presidential election of 2000 brought a flood of names such as Dangling Chad, Electoral College and Florida Recount. When news broke in 2008 that New York governor Eliot Spitzer had been a customer of a high-priced prostitution ring, a colt was named Luv Gov.
Not surprisingly, the wider world of sports regularly is mined, so there are thoroughbreds called Three Pointer and Slam Dunk, Hat Trick, Home Run, Touchdown. Also, playing on marquee athletes without appropriating their full names, there is an A Rod, an Eli and a Peyton. And a Le Brown James.
So let's say you have $110,000 to spare, the amount it cost to buy Exaggerator at the yearling sale, and you're looking for a good name. Something catchy and memorable, perhaps with an inside joke attached. (The story is that Exaggerator's trainer, Keith Desormeaux, described his girlfriend and assistant, Julie Clark, as someone who stretches the truth a bit. And followed through on informing her, "Julie, I'm going to name a horse after you.")
Maybe you could go for a name that speaks to the racehorse's lot in life, along the lines of the 27 names in use that start with the word Galloping or Gallopin' or Gallop'n. So: Trotsky? (Sorry, taken in 2006). Meal ticket? (Already on reserve with the Jockey Club.) Don't Look Back? (Gone in 2010). Long Shot? (On the permanent list.) Wishful Thinking? (Claimed in 2009.)
OK. Another source of potential names could be songs dealing with the Sport of Kings.
    I've got the horse right here
    His name is Paul Revere
….from the tune Fugue for Tinhorns in the 1955 Broadway Show "Guys and Dolls." Alas, Paul Revere is on the Jockey Club's permanent list. Two other horses are mentioned in the ditty, but Valentine was taken in 2013 and Epitaph scooped up in 2009.
The Race Is On, a 1964 country hit by George Jones, presents possibilities in mimicking a track announcer's race call to detail romantic relationships….
    Now the race is on
    And here comes Pride down the backstretch,
    Heartache's goin' to the inside,
    My Tears are holdin' back,
    They're tryin' not to fall.
    My Heart's out of the runnin'
    True Love's scratched for another's sake.
    The race is on and it looks like Heartache
    And the winner loses all.
Sure enough, though, Pride was accepted by the Jockey Club in 2006, Heartache in 2014, True Love in 1993. That does leave My Tears and My Heart.
Meanwhile, It occurs that, given the big money at stake in the sport, Cash Cow would be a blue-ribbon name for a thoroughbred. (Such a winner, in fact, that it was taken in 2010.) Well, then, Go To Guy. (Claimed the same year.) Or Money in the Bank. (2000).
What about sobriquets that address racing's tendency toward excitement and surprise? Zoot Alors. (On the books since 1975). Perhaps the Anglicized version of that expression: Holy Smoke. (Gone in 2008).
The Jockey Club is allowed to "release" a name for re-use after a horse reaches the age of 11 and has not raced or not been bred during the previous five years. In 2009, for instance, the name President Hillary was released. (And is still available as the 2016 campaign heats up.)
A less political approach seems safer. Something like Magic Carpet Ride. Dog and Pony Show. Eat My Dust.
Let's say I have $110,000 to spare—now that's Wishful Thinking—and am inclined to name my imaginary horse friend with a nod to my almost half-century in the journalism business. Since Suddenbreakingnews (fourth in this year's Derby and signed up for the Belmont Stakes) already is on the Jockey Club registry, along with Headliner, Wordsmith and Rewrite, even Laptop Computer, I might have to settle for Inkstained Wretch.